Information for tenants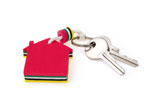 Tenants can rest assure that you will be provided good quality accommodation and should you have any maintenance problems once you have moved into the property we do have maintenance engineers on hand normally 24 hours a day, 7 days a week.
Ashton & Co will have constant contact with you once you have applied for a property and you will receive further information from us once all the references are satisfactory including a copy of the lease, tenants deposit protection certificate, inventory, emergency telephone numbers and information on connecting utilities.
Terms and Conditions
You will need to complete an application form which we will be happy to help you with if required too. We will the process the application and we will need to obtain a refernces from your current employer, a bank reference, previous landlord if applicable and we will also do a credit check.
The term of the tenancy will be six months and we normally use an Assured Shorthold Lease. You will be required to pay a damage deposit on the property and a fee to us as agents.
Application Form:
If you would like to download the application form, please click here....