Information for landlords
Featured Properties
What can Ashton and Co. offer?
As agents we understand the importance of finding excellent tenants, Ashton & Co take great pride in this and we have local businesses that are very good clients of ours who always have employers seeking to rent somewhere local.
We have a maintenance team who are very experienced in doing any repairs or maintenance that may be needed at properties and they are on call 24 hours a day, 7 days a week.
Find a tenant
Fully Managed
Inspect the property and advise with regard to rental value and what rent you should be able to achieve each month and provide general guidance on what fixtures, fittings etc should be included in the rental
Prepare letting particulars of the property and advertise at our Discretion through the local newspaper and our window display
Market the property and erect a letting board if required
Seek references for the prospective tenants and explain how they are accessed
Prepare the assured shorthold tenancy agreement & Inventory
Collect the initial first months rent and deposit and account it to the landlord with a statement of invoice and account minus our fee
Provide the tenant with the Landlords contact details and vice versa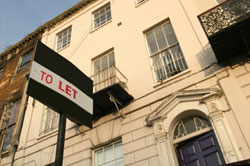 Inspect the property and advise with regard to rental value and what rent you should be able to achieve each month and provide general guidance on what fixtures, fittings, equipment etc should be included in the rental
Prepare letting particulars of the property and advertise at our discretion through the local newspaper and window display
Market the property and erect a letting board if required
Seek references for the prospective tenants and explain how they are accessed
Prepare the assured shorthold tenancy agreement
Collect the rent on a monthly basis and account to the Landlord monthly, chase rental payments where required at no extra cost
Collect the deposit and explain about the tenancy deposit scheme
Prepare an inventory of the contents and the condition of the property at no extra charge
Check the tenant in and tell them to register with all of the utility companies, please note we are unable to put the supply of utilities in our name on behalf of a third party so therefore we can only advise the tenant to do this
Give ongoing advice regarding repair work/decoration after a regular inspection has been made at the property
Supervise the management of the property and deal with any tenants problems, repairs and general maintenance
Advise you if any rental increases are necessary